We wanted to dedicate this blog to sharing Dubray's journey to becoming a more sustainable business.
In a paper-based industry, there is a lot for us to explore and understand. As in our personal lives, there are both small and large actions to consider in pursuit of our goal.
We have a brilliant Green Committee, who has undertaken new projects with enthusiasm and have aspirations to do lots more. Our team in Bray has created a bee-friendly garden, while our booksellers in Stillorgan organised a series of Sunday morning beach cleans. The committee has devised a list of environmentally friendly products for use in our stores and put together an eco-friendly charter which we will ask our colleagues to uphold.

Below are a few reasons that moved our staff to get involved in our beach cleans:
Gráinne – In the last year I became more aware of all the litter in my local area after getting a dog. Bits of rubbish I would have previously walked past without thinking about were now everywhere I looked as Loki, who is a one-and-a-half-year-old golden doodle, loved to pick everything up. I try to take what I can to the nearest bin but there is still plenty left lying around. When the opportunity came up, I was happy to get involved to protect local pets and wildlife.
Eilis – My personal reason for wanting to be involved in the beach clean-up on Blackrock beach was to do something good for the environment. This ties in with one of my favourite hobbies, wildlife photography. Therefore, I was happy to spend an hour picking up all sorts of rubbish off the beach to protect the animals and clean up such a wonderful view.
Michelle – We're so lucky to have such a variety of wildlife along our coasts like the seals in Dun Laoghaire and the Oyster Catchers in Blackrock. So, to see them lounging on rocks only metres away from piles of plastic, wrappers and other rubbish that has been brought in on the tide is disheartening. Doing the beach clean was a chance to help out in the good company of my colleagues, while also getting to know them better.
At a company level, we're ensuring all our printed materials come from sustainable sources and are fully recyclable. An upgrade to LED lighting across our store estate is almost complete and we have negotiated pulping agreements for our paper waste. We have also introduced a wider range of sustainable products in our stationery and gift range.
Conscious that it's important to have broader conversations, we're talking to suppliers and The Booksellers Association about how we can improve our supply chain. We're also engaging with local TDs and availing of training with the SEAI to review our energy use.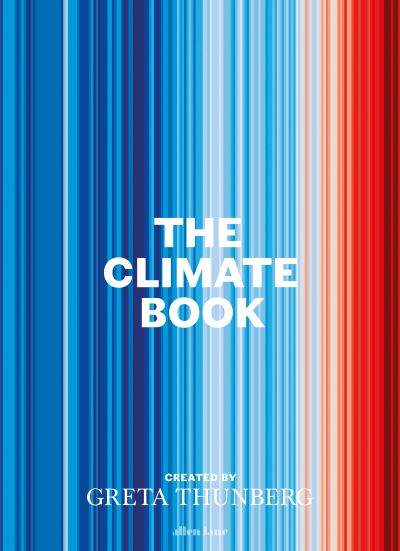 If you are interested in reading more about climate action, the environment and sustainability, here is a range of titles recommended by our Green Committee, including Greta Thunberg's forthcoming seminal work, The Climate Book, which explores the actions that we all need to take to change our global course.
Thank you for taking the time to read this blog.