I don't think I have ever been so excited about a book as I am about The Russian Affair.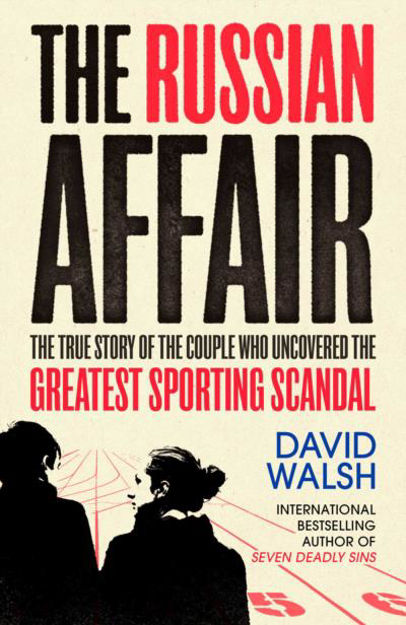 It is the story of Vitaly and Yuliya Stepanov, the husband-and-wife whistle blowers whose story was first told in a German state television documentary in December 2014 and led to Russia being banned from international sport for four years. Vitaly and Yuliya had to leave Russia before the documentary was broadcast and they now reside in the US, refugees, though far from certain, to be allowed to stay.
Within the world of sport, this part of the story is understood by people interested in the Olympics. Russia's cheating was state supported. It achieved its greatest victories at the London Games in 2012 and the Sochi Winter Games of 2014. Since then Vitaly and Yuliya have had many death threats from people in Russia. If this was the central story told in The Russian Affair, you might not be that interested. Like cheating in sport, the assassination of dissidents in Russia isn't exactly a new phenomenon.

The book is not what readers will expect. Definitely not a sports book, nor is it primarily a story about the corruption of ideals. It is a love story, played out by two young Russians. He was a passionate believer in clean sport who worked for the Russian Anti-Doping Agency (Rusada). She was an elite 800m athlete and an unapologetic doper. On their first date he talked enthusiastically about his work at Rusada. She listened for a while before telling him to stop being an idiot. Rusada, she told him, existed to help athletes to cheat. He asked if she doped. Everybody dopes, she replied. Two months later they were married.
For three years it was a complex, dysfunctional and angsty relationship. She continued in a long-standing sexual liaison with her coach, a man 30 years older than her. Vitaly betrayed his wife in a different way, writing numerous emails to the World Anti-Doping Agency that detailed the extent of the doping problem in Russia while offering up his wife as Exhibit A of a broken system. Their marriage was a divorce waiting to happen.

They signed the divorce papers in late 2012. The protocols in Russia are that both parties sign, then one or both must return one month later to confirm the divorce. Towards the end of that month, Yuliya was informed she would be banned for two years because of doping. The national coach told her to use the two-year ban to start her family. Abandoned by her sport, she asked Vitaly if he would agree to call off the divorce. Soon she got pregnant and Robert was born. From that point, everything changed.
From being a committed doper, Yuliya joined her husband in his anti-doping crusade and because she had access to the highest ranking people in Russian sport, she became a fearless informer inside the Russia doping system, setting up meetings with corrupt officials, a corrupt anti-doping officer and many doping athletes. It is at this point in the story that a love story becomes entwined with a doping thriller. During those meetings Yuliya secretly filmed and recorded conversations that would lead to the World Anti-Doping Agency initiating two independent investigations and recommending long-term bans for coaches, officials, athletes and a four-year ban for Russia itself.

Yuliya, the daughter of a man who murdered her maternal granddad, is the intriguing character in an extraordinary story.

The book was written with the support of Vitaly and Yuliya Stepanov. I spent circa three months living with them in their different homes through the last five years. The whistle blowing that forced them to flee Russia in November 2014 is not any more interesting than the uncomfortable truths of their own relationship. The irony is that the hostility and the death threats unleashed after the airing of the documentary helped to bring them closer and they now have a relationship that works, and a story that has a very good chance of having a happy ending.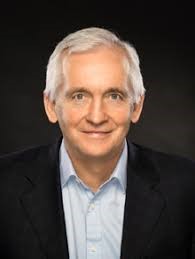 David Walsh is chief sportswriter with The Sunday Times. The four-time UK Sportswriter of the Year, he was named Journalist of the Year in 2012 for his work on Lance Armstrong. He is the author of Seven Deadly Sins: My Pursuit of Lance Armstrong, which was shortlisted for the William Hill Sports Book of the Year and turned into the film The Program. He is married with seven children and lives in Newmarket.