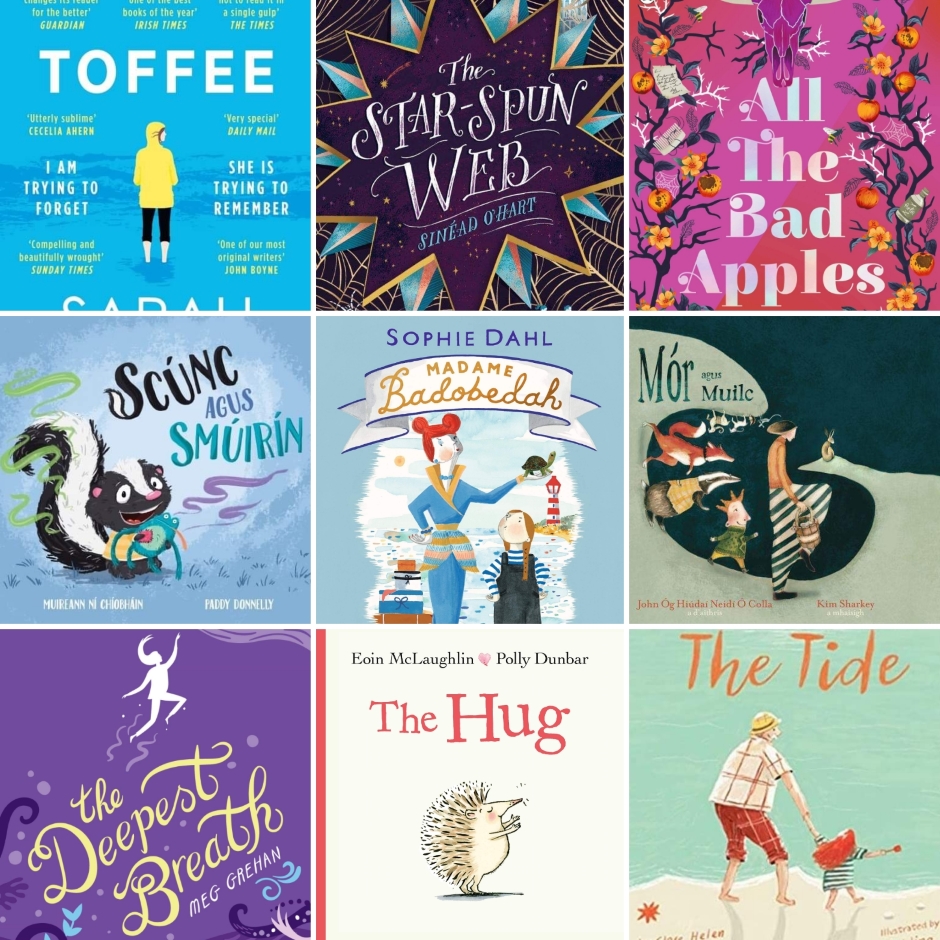 Children's Books Ireland hosts the exciting Children's Book of the Year Awards. The awards, sponsored by KPMG, aim to recognise excellence in writing and illustration in children's books in Ireland. Ninety-nine titles were considered for the 2020 awards. This list was narrowed down to ten titles, ranging from picture books to young adult books:
This year, due to restrictions around COVID-19, the awards were hosted online on YouTube, with Rick O'Shea acting as MC. Though the awards were announced through a screen, the sense of enthusiasm and support were evident throughout the event. The comment section raged on, with shared hellos between friends, jokes, and commendations from the three-hundred people who tuned in to watch. Children's Books Ireland did a fantastic job hosting the awards online, without compromising the sense of community found amongst those attending.
Young readers were a significant part of the online awards. They acted as Junior Jurors, where they reviewed and spoke about what they enjoyed about the winning titles with passion and a clear love for books. One commenter noted: "These young people's reviews are amazing; I could watch them all day sharing their thoughts on the books. Impressive, articulate people. The future is safe." Spectators of the event also enjoyed a poem performed by the talented Isobel "Izzy" Tiernan, of the remarkable Lit Festival.
A new addition to the awards this year was the KPMG Reading Hero award, presented to Harry Darcy of Gorey, Wexford. Nominated by his friend from school, Harry is known to be a "book guru" and can be found reading at any given time of day. An impressive and well-spoken boy, he is very much deserving of this award.
The Honour Award for Fiction went to Sarah Crossan, for her verse novel Toffee. Topics such as abuse, dementia and identity are explored in this teen book. Junior Juror Emilia Michalska noted, laughing, "I felt the most reading this one," which is all anyone can ask for.
The Honour Award for Illustration was given to Ashling Lindsay for her artwork in The Tide (written by Clare Helen Welsh), a beautiful picture book about a young girl coming to terms with her grandfather's memory loss. Junior Jurors Freya and Phoebe Fallon enjoyed reading this book together, describing it as "nice and cosy."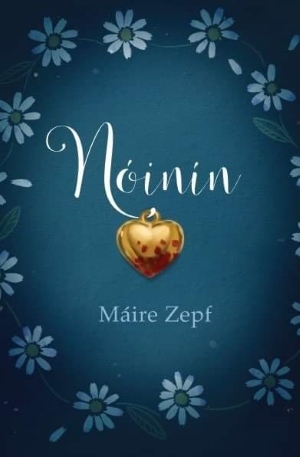 The Eilís Dillon Award for a first children's book went to Kim Sharkey for Mór agus Muilic (written by John Óg Hiúdaí Neidí Ó Colla). This picture book is a retelling of a dark tale from Irish culture as Gaeilge was enjoyed by Junior Juror Alex Penton, who had his favourite pages of the book marked out with post-it notes.
The Judges' Special Award this year went to Meg Grehan for The Deepest Breath. This beautiful verse novel is a gem. It is a tale of a young girl as she discovers her identity and sexuality. An encouraging story, Junior Juror Sophie Pentson noted: "My favourite part is at the end when Stevie learns to accept herself."
Lastly, Máire Zepf won the coveted Book of the Year Award for her compelling verse novel Nóinín. Written as Gaeilge, the book explores the story of a shy teenage girl being groomed online. Junior Juror Isobel "Izzy" Tiernan said: "It's one of the most beautiful books I have ever read in Irish or English."
The Children's Books Ireland Book of the Year Awards celebrated five outstanding women writers and illustrators this year. With picture books and verse novels thriving, it's clear that young readers of Ireland have plenty of excellent books to feed their enthusiastic and curious minds.