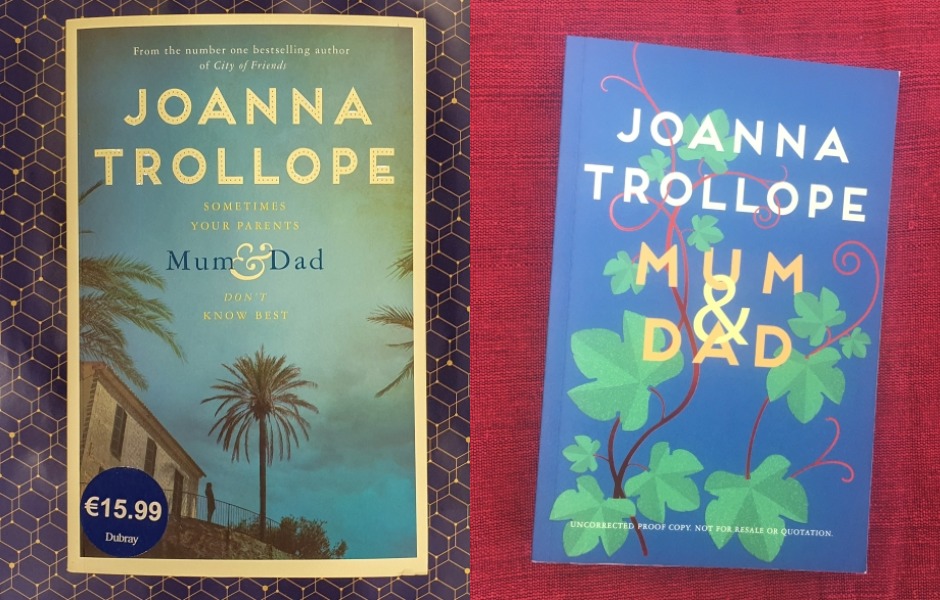 Few of us could have imagined the kind of world in which we find ourselves, with all the old certainties blown over like the seeds of a dancing dandelion. Life is stripped down to the barest essentials, and, for many, fear of the unknown stalks their innermost thoughts. But I have seen what chaos looks like through countless stories penned by the best writers of our time.
Two of the most powerful pieces of kit in our armoury today is a bar of soap and a good book to read!
Every experience you can imagine has been written about from all possible angles. But through the lives of up-to-the-minute characters, something that's been done before can be made fresh and new.  Joanna Trollope's latest novel, Mum & Dad, deals with role-reversal, in which the parents of three adult children can no longer care for themselves. They have to look to their offspring for help in maintaining the life they love, while deeply resenting the interference.  Monica and Gus had emigrated from England to Spain when their two eldest children were old enough to look after themselves, and the youngest going with them to be part of their exciting venture into the winemaking business.  But eventually, by dint of their age and ailing health, a drastic intervention is called for with unsettling consequences for all concerned. 
At what point does any one of us acknowledge we are no longer in complete control of our lives, how can we cope with the accompanying loss of autonomy? These questions come up in the storyline as two strong minded individuals have to accept help from three people they had hitherto considered children, a challenge compounded by the fact that the siblings don't even agree on a course of action. The situation is not ideal but change is inevitable.  Monica and Gus now need to concede with good grace and gladness in their hearts that three able bodied human beings are willing to take over the reins with as much love and care as they can muster. 
This dilemma mirrors that which most of us are facing during the current pandemic. We are not in complete control of our lives, we have to take Government advice, and utterly change the way we live. The trick is to maintain a sense of self, be glad there are people willing to help, and look to our personal reserves with gladness in our hearts.
Life, as you know it, can change in an instant. Just as you have settled into the role you have made for yourself, along comes an emotional or physical tornado that throws all your certainties up in the air. The challenge is to keep calm, make time for the joys of reading a good book, and accept each day as it comes.