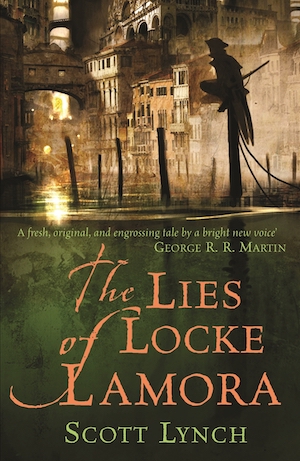 I have never been one for new year's resolutions. However, in the last few years the idea of beginning as you mean to go on has grown on me. I found myself fantasizing about starting the new decade with the perfect book and subsequently only ever reading great books from then on. My plan sounded great in theory, but the practice wasn't quite as straightforward as I would have wanted.
Why? Mostly because by the time the clock struck midnight I was, despite my best efforts, still reading three different books I hadn't managed to finish in 2019. Overwhelmed as I was by the decision of what my first read would be, I could still put off that choice for a little longer.
I tried my best to get through all three as fast as possible. The mindboggling, action-packed Lies of Locke Lamora with its twists and turns. The whimsical Time of Green Magic, which I thought had the potential to be a good recommendation in the shop for the little ones. Finally, dipping in and out of Roaring Girls, a fabulous non-fiction collection of stories about some forgotten protofeminists.
In the end I chose a safe bet as my first official book of 2020 – Sandhya Menon had never let me down in the past, and I thought her upcoming Of Curses and Kisses sounded made for my exact taste by someone I could trust. So far, this has proven a solid choice to start with, but I think it isn't quite how I'm meant to go on. Reading a wild mix of books across different genres and age groups sounds like a much more realistic depiction of who I am as a reader — it may be best to embrace it!