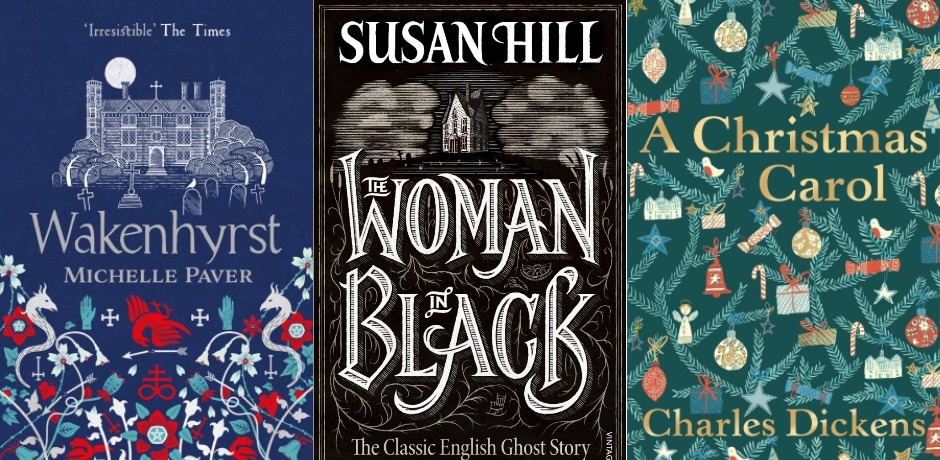 During the bleak winter months there are two types of stories that seem to resonate best with people. There is the creepy, atmospheric ghost story that will give you chills, as you remain safely hidden away from the bleak weather; or the feel good Christmas story that uses the Christmas spirit to tug on our heartstrings. Personally, I find the wintery ghost story far more interesting and suitable. The feelings that are invoked by a spooky tale fit perfectly with the reality of the cold and bitter weather that make up this season.
One of the best examples of a winter ghost story is A Christmas Carol by Charles Dickens. This Christmas classic, and inspiration for much of our Christmas traditions, is at the heart of it a ghost story. The three Christmas spirits that haunt Scrooge and scare him into being a better person aren't even the only ghosts in the story. Marley, Scrooge's old business partner, is the first to appear in the novel. It is made clear by him that at Christmas ghosts can return to earth to visit those who knew them when they were alive. The frightening atmosphere of this book is mostly lost in its jolly association with the seasonal cheer, however in truth this is a tale to scare the most hard-hearted to do good.   
Another famous ghost story, The Woman in Black by Susan Hill, has slightly more subtle links to Christmas and winter. The novel opens on Christmas Eve as the narrator and his family tell each other ghost stories. The story then delves into the narrator's own experiences at Eel Marsh House, and the dreaded haunting of the woman in black. The cold and dark landscape mirrors the truth of this season and it's dark, bitter months, so that it seems suitable to tell this tale as they all pass the time during the long winter nights. 
Even slightly newer ghost stories have found it suitable to make use of these stark and bleak landscapes to build up the tension and atmosphere of the novel. A fine example of this is Michelle Paver's creepy gothic novel Wakenhyrst. The creeping fog of the marsh, and the bare, colourless landscape that surround the house of Wakenhyrst in the novel mean that during winter these images are easily invoked. Although the story takes place all year round, the style and landscape suit the style of the winter ghost story. 
While each of these novels could be read during any season it is during the winter months, when the days have grown short and the weather unbearable, that these stories have the greatest influence on our imagination. It is at this time of the year, when we wait for the long, sunny days and colour to return, that the atmospheric ghost story suits us well.