It would be easy for anyone to assume that Dubray staff get so used to seeing our monthly recommended reads that they slowly but surely start to blend into the surroundings, just another part of the mise-en-scène of the bookshop. Understandable as such an assumption might be, it could also not be further from the truth.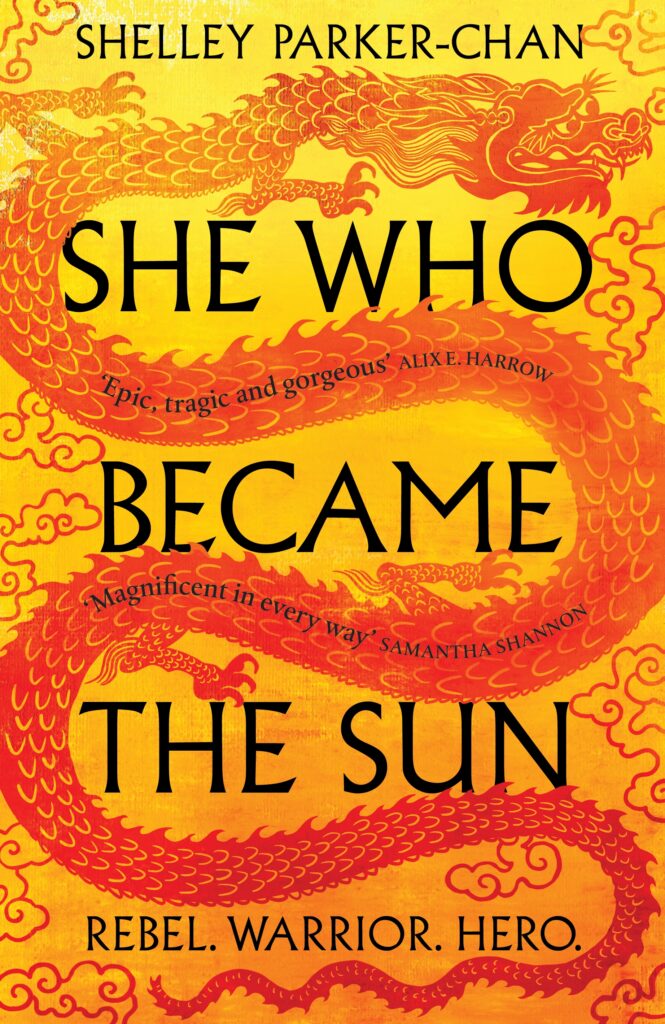 It is rare that one of my coworkers manages to pitch a book just so that it inevitably catches my eye. Most recently that was the case with Aoife and her brilliant recommendation for She Who Became The Sun. I had my eye on this book for a while after it was announced, but it was the kind of story that sounded so complex and just so perfectly written for me that I was scared to pick it up in case it didn't live up to my unreasonably high expectations.
Pitched as Mulan meets The Song of Achilles, She Who Became The Sun is a sweeping epic story inspired by 14th century China still under Mongol rule. It also happens to remind me of one of my favourite novels, The Poppy War, which has also set the bar so high that I had thought nothing might compare.
I could not be more pleased with that choice!
Alas, Aoife promised this to be the 'vivid, sweeping historical epic' of my dreams. She had championed this book with such enthusiasm that I thought I'd put my anxiety aside and give it a chance. I could not be more pleased with that choice! It has now been a few months since I've read this, yet it keeps haunting me (in the best way possible!) even now, much like the ghosts of their past haunt our protagonists throughout the novel. As Aoife promised, Parker-Chan's characters come alive right off the page and you become so invested in their journeys that you refuse to question the morality of their actions throughout it all.
While She Who Became The Sun may not be for everyone, it was definitely for me. The charm of Dubray, however, is that our booksellers in each shop read such a varied array of genres that at least one of them is meant to recommend you the perfect book, like it happened with Aoife and me (without her even knowing!). All you have to do is have a look through our favourite books of the year, or ask your friendly neighbourhood bookseller for some help!