Your short stories tend to follow you around in the world, but they can take their time about it. When I published my first collection, There Are Little Kingdoms in 2007, I'd just returned from the best part of a decade in the UK, but the stories largely concerned small Irish towns and cities, the places of my summers and my mis-spent youth.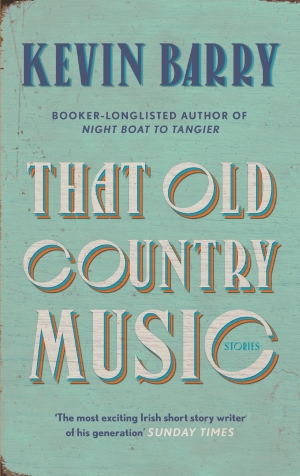 By the time of my second collection, Dark Lies The Island in 2012, my time across the Irish Sea was beginning to feed into the stories more – there were stories in Liverpool, and in London, and I was wrestling with new voices, and the new perspectives that come with age and experience.
Now, as I publish this third collection, That Old Country Music, I have been living in south County Sligo for the past 13 years, and slowly but surely my short stories have followed me into the hills and mountains and onto the north western coast.
One of the remarkable things about Ireland is that it changes in tone and texture dramatically within very short distances. The day-to-day rhythms of life in the interior north west are radically different from the rhythms of Limerick and Cork, the cities I grew up in.
In my stories, there is a lot of talk, and tuning into the north western mode of expression is by no means straightforward. They're great talkers up here but they say very little. Much of the meaning of a conversation is carried decorously in subtext. When we moved here first, I started calling the place The Land of the Pregnant Pause. The humour is very different, too – it's very deadpan; they're winding you up all the time, but they do it straight-faced.
A critical decision in a writer's life is where to live. Your location will feed your work in defining ways, and I am very grateful to the quietly mysterious neck of the woods that nourishes my stories now.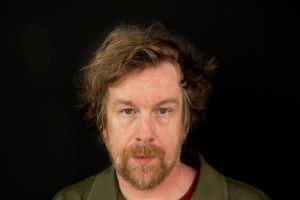 Kevin Barry is the author of three novels and two other short story collections. His awards include the IMPAC Dublin Literary Award, the Goldsmiths Prize, the Sunday Times EFG Short Story Award and the Lannan Foundation Literary Award. His stories and essays have appeared in the New Yorker, Granta and elsewhere. He also works as a playwright and screenwriter, and he lives in County Sligo, Ireland. His last novel, Night Boat to Tangier, was an Irish number one bestseller, was longlisted for the Booker Prize and shortlisted for Novel of the Year at the Irish Book Awards.