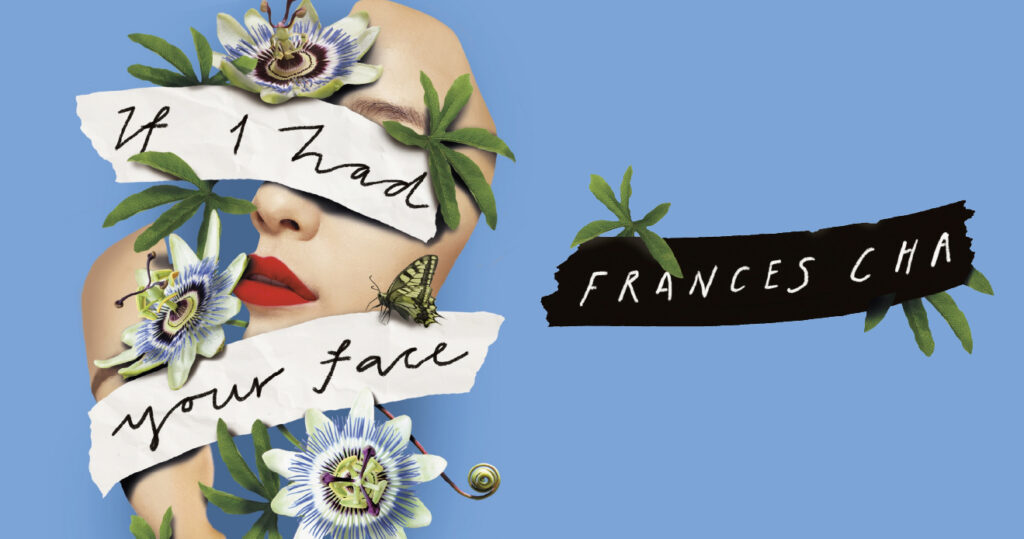 The more time I spend working in the bookshop, the more I learn how likely I am to pick up a book simply because of a beautiful cover. While legend has it that we shouldn't be picking books up for this reason, I find it endearing to know that the hard work of those involved in the design process doesn't go unnoticed.
I had already seen some of my American friends raving about Frances Cha's debut If I Had Your Face, so I made a mental note to keep an eye out for the book. In the name of transparency, I must admit that 'keeping an eye out for the book' starts to lose its meaning when I seem to be interested in any and every book to have entered our bookshop or to have been mentioned to me.
It was as soon as I saw the cover of our edition of the book designed by Holly Ovenden, however, that I knew I was a goner. This gorgeous illustration manages not only to be eclectic enough to spark the interest of readers, but it also encompasses the heart of the book perfectly. 
If I Had Your Face follows four women living in the same apartment complex in contemporary Seoul, as well as the strange, yet fascinating ways in which their lives intersect. Exploring themes of identity, motherhood, art, self expression, human connection, obsession and some of the different expressions of womanhood, this story stole my breath away the same way the cover did.
I'm not saying we should solely start judging books based on their cover. I do, however, wonder if some of the novels I've come across might have had a different life had they looked differently – the same way the women in this book wonder how their lives would have changed if they had a different face.