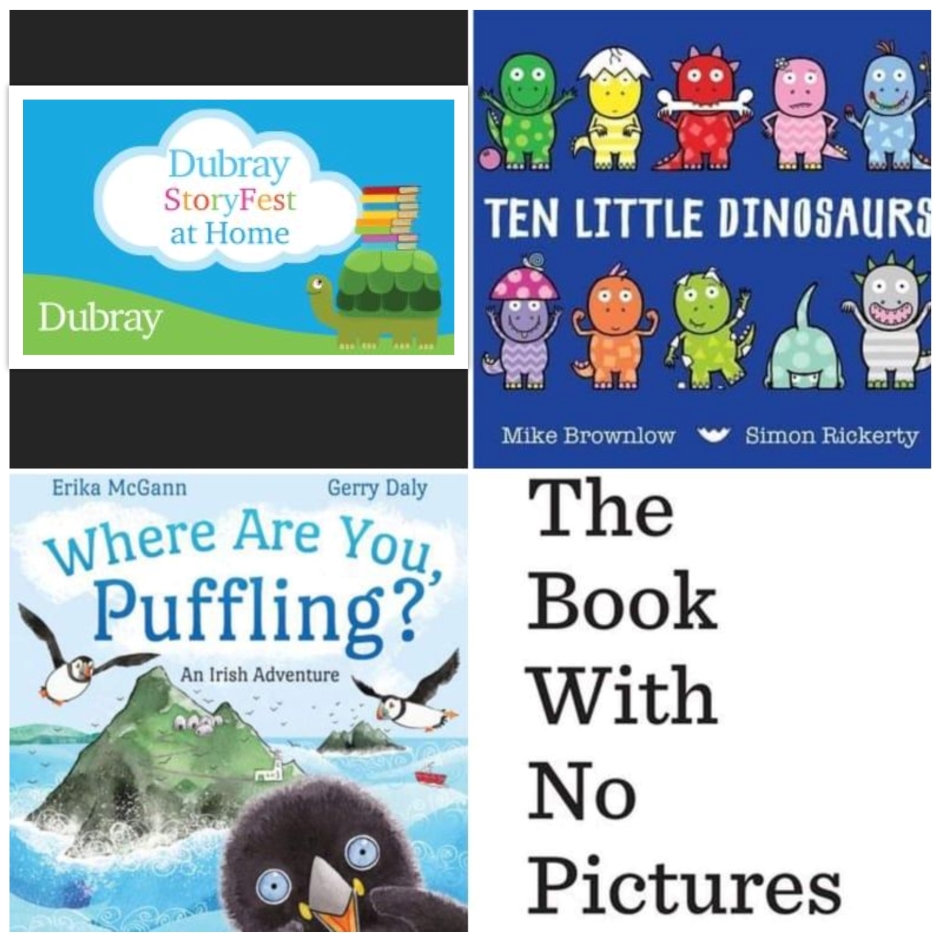 We are all feeling the impact of the lockdown and restrictions, especially the young people in our lives. It is difficult to entertain small children during these stressful times. So, in the hopes of relieving this stress in some small way – even if it is just for five minutes – Dubray have been posting Storytime videos on our YouTube channel. There you will find well-known authors such as Dermot O'Leary, Lydia Monks, Catherine Doyle, Marita Conlon-McKenna, and Frances Hardinge reading extracts from their own books. There are even some readings done by our own Dubray staff, as well!
Perhaps you are inspired to do Storytime yourself at home. Maybe you want to set aside five minutes a day, just to get a book in front of the kids. Or you might wish to end the day with a story before bed. Storytime is a great way to encourage the habit of reading and inspire a love for books. So, I've picked out three picture books for young readers that are perfect for bringing Storytime into your home.
Ten Little Dinosaurs by Mike Brownlow and Simon Rickerty is a fantastic little rhyming book that I guarantee you will be reading again and again. The story begins with ten little dinosaurs travelling together on an adventure. But surely enough, one by one, they get swept away from the group by everything from bigger dinosaurs to volcanos, and everything else in between. But don't worry, they all find each other in the end! This is a brilliant book for little readers who are learning how to count, and it has lots of details for you to point out on every page. For more in this series, check out Ten Little Monsters and Ten Little Princesses.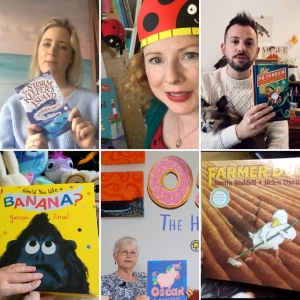 Where Are You, Puffling? by Erika McGann and Ger Daly is a lovely Irish tale, based in the Skellig Islands. A baby puffin, also known as a puffling, has wandered away from her parents. The puffins scour the island in search of the puffling, meeting all sorts of creatures native to the island along the way. This picture book is beautifully illustrated; you could spend days admiring it. It's a story that is close to home, based on the well-known islands off the Kerry coast. It has a fun interactive element for the young readers, where they can spot and point out where puffling is hiding on each page. This sweet book is available in English and as Gaeilge.
The Book with No Pictures by B. J. Novak is a real gem of a book. Don't be misled by the title, this is very much a picture book that is perfect to interact with. There is only one rule you must follow when reading this book: you have to read every word it says, no matter what. So, when the book starts making you say all sorts of silly nonsense, chaos and hilarity ensues. This book is great for slightly older picture book readers, where the variety of silly voices you will have to make can be appreciated. Once, I was talking to a parent about this book and she told me that her oldest child would read it to the younger child, acting out the funny voices and all. A unique and creative take on the traditional picturebook, this is one your kids will absolutely love.