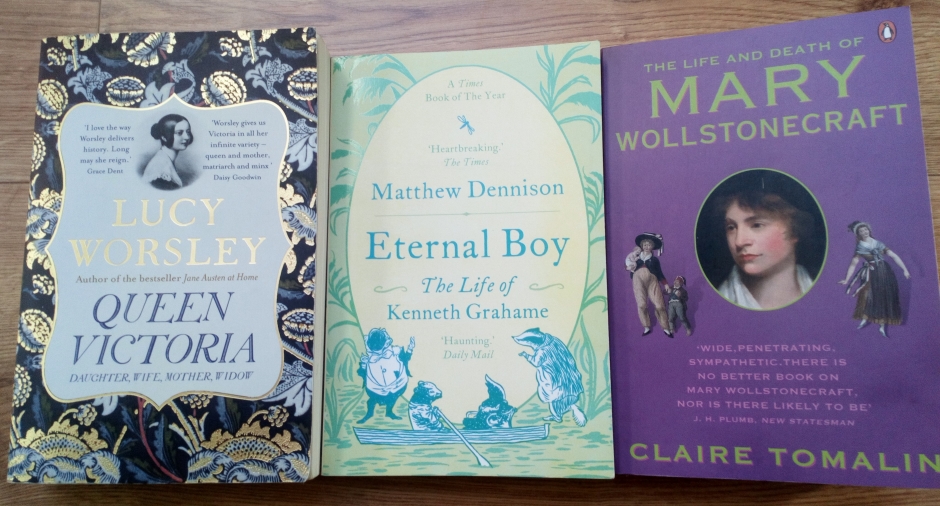 I have always loved reading biographies about historical figures. One of the things I find most interesting is when you reach the moment of their death, as it is here that the biographer can perfectly encapsulate who this person was. The words spoken by people over the years as they shuffle off this mortal coil have become anecdotes and stories to be told. Oscar Wilde is famously quoted as saying "I am dying as I have lived: beyond my means" on his deathbed; even if his real last words were "My wallpaper and I are fighting a duel to the death. One or the other of us has to go."
One biography I've read recently that has indulged my love of those famous last words is Queen Victoria: Daughter, Wife, Mother, Widow by Lucy Worsley. This is a brilliant biography that breaks down the life of Britain's most famous queen into twenty-four historical moments in her life. Shockingly enough Victoria's last words are recounted as being a request that "her little dog should be allowed to jump up on her bed." I feel like it says a lot about who she was as a person, that her last request in life was to be comforted by her dog. 
Another biography I have loved lately is Matthew Dennison's Eternal Boy: The Life of Kenneth Grahame. In this biography Dennison perfectly captures the quiet and introverted nature of the famous author of The Wind in the Willows. Grahame's last moments are unusual as he doesn't have any actual last words. Throughout his life he always sought quiet and silence; then in the end he left it just as quietly.
Lastly, I would like to mention my most recent biographical read, The Life and Death of Mary Wollstonecraft by Claire Tomalin. Wollstonecraft is mostly remembered for writing one of the first feminist manifestos, A Vindication of the Rights of Women, and this biography brilliantly explores how she came to be such a person. Her final words spoken to her husband William Godwin, "I know what you're thinking of" are emblematic of a woman famous for her radical thoughts.
It is amazing what can be revealed in those final moments of a person's life. Biography can be an amazing way to learn about your favourite author or historical figure, and those final words can wonderfully capture who they truly were. Let me know what your favourite famous last words are?